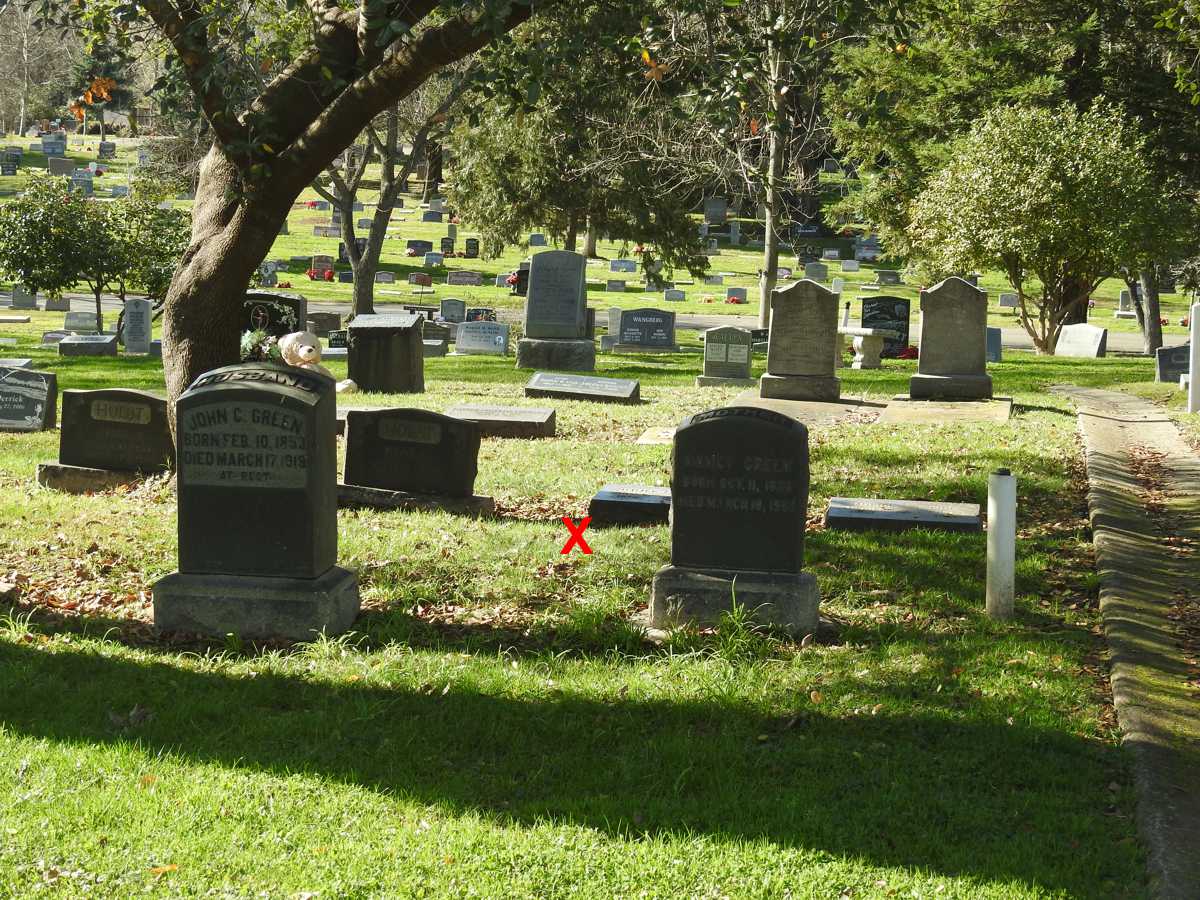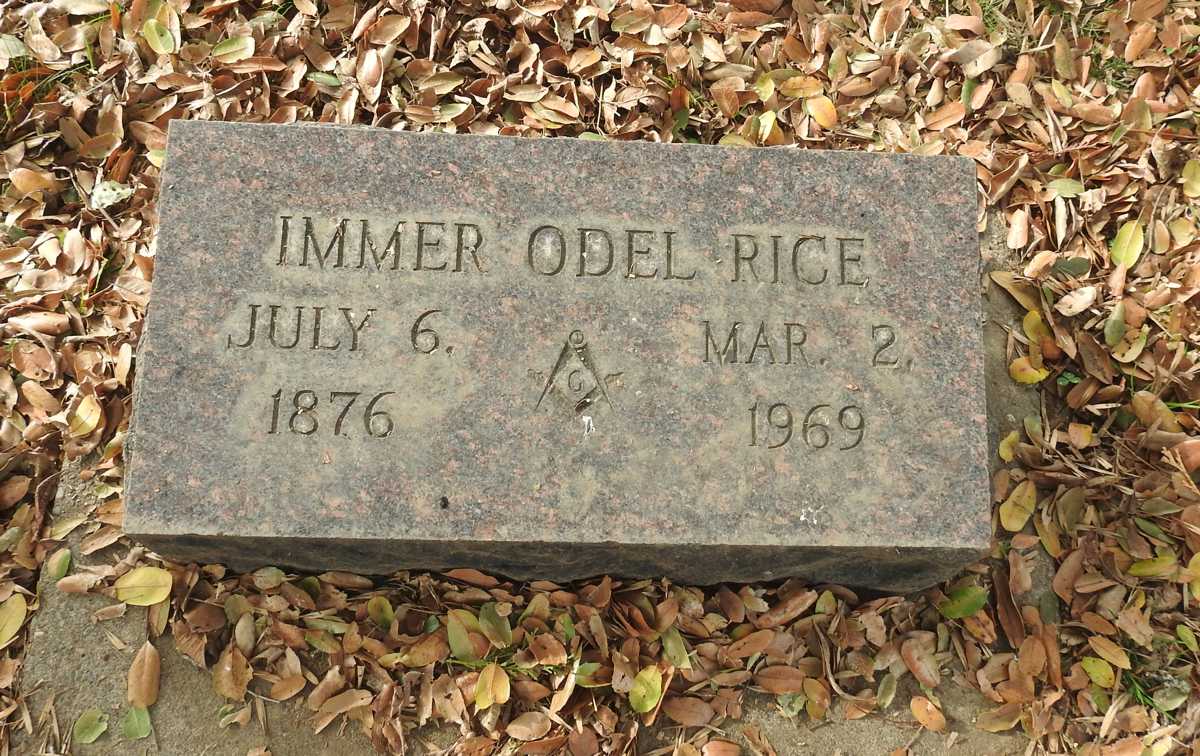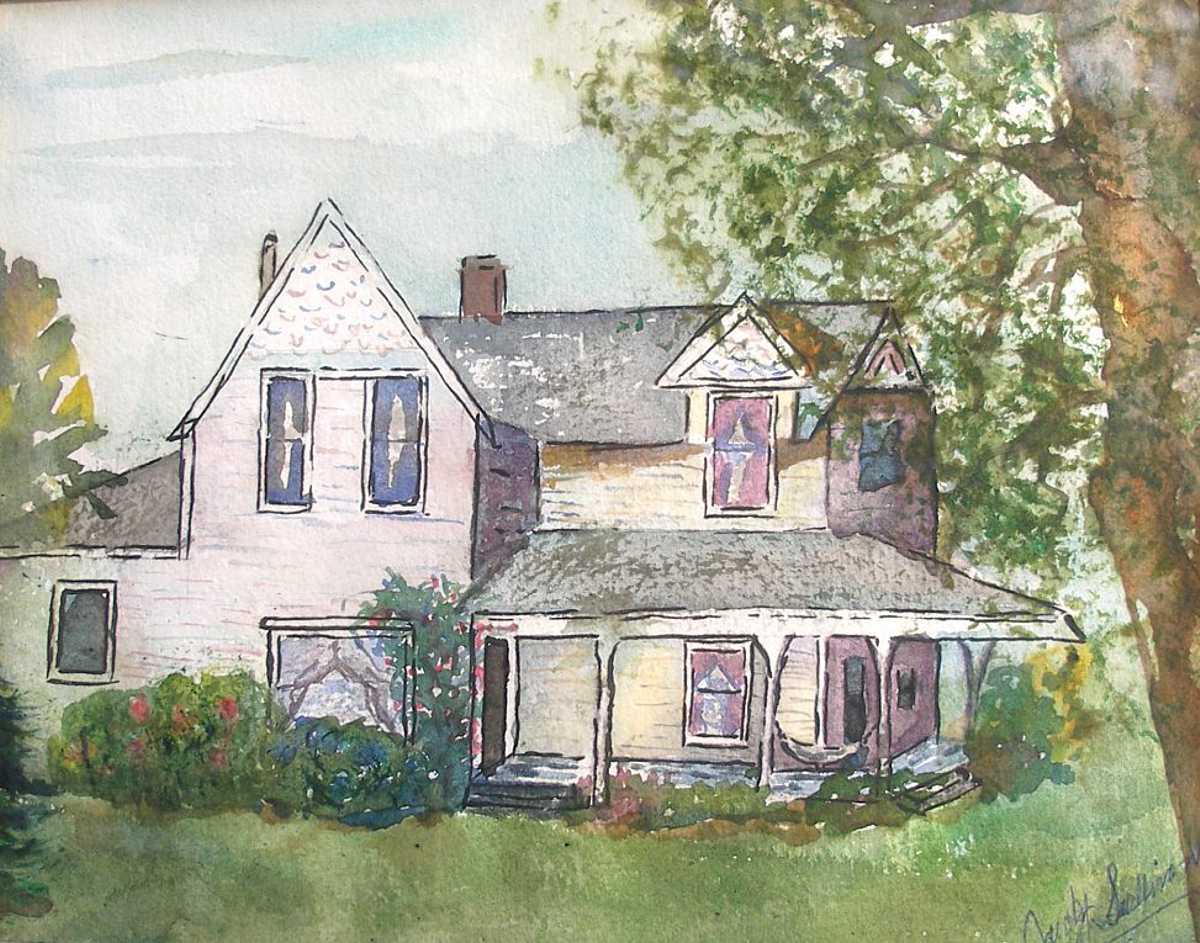 Fair Oaks Historical Society

Virtual Walking Tour
Immer Rice

1876 - 1969

West - F20

38.649739, -121.279178
Proceed along the ditch to the next red "X". This is the marker for both the Rice and Holst families under the olive tree.
Henry and Phoebe Rice and three of their four sons, Dewitt (Iva Langness' father), William, and Rosco came to Fair Oaks from Minnesota in 1902. Their fourth son, Immer, came several years later. Henry bought two properties in western Fair Oaks, farmed one near the cemetery and built his house on the Orange Avenue property. He raised over 100 trees - pears, peach, fig, citrus, 20 almond, 40 olive, and grape vines for 11 years until his death in 1913.
Immer's father Henry and more of the family are buried nearby. We'll visit Henry in a few minutes. Because of the proximity of the Rice and Cunningham farms, there are quite a few marriages as can be seen from the Cunningham family photo below.
Henry's son Immer was a prominent Fair Oaks blacksmith, having a shop near the current corner of Winding Way and Fair Oaks Blvd.