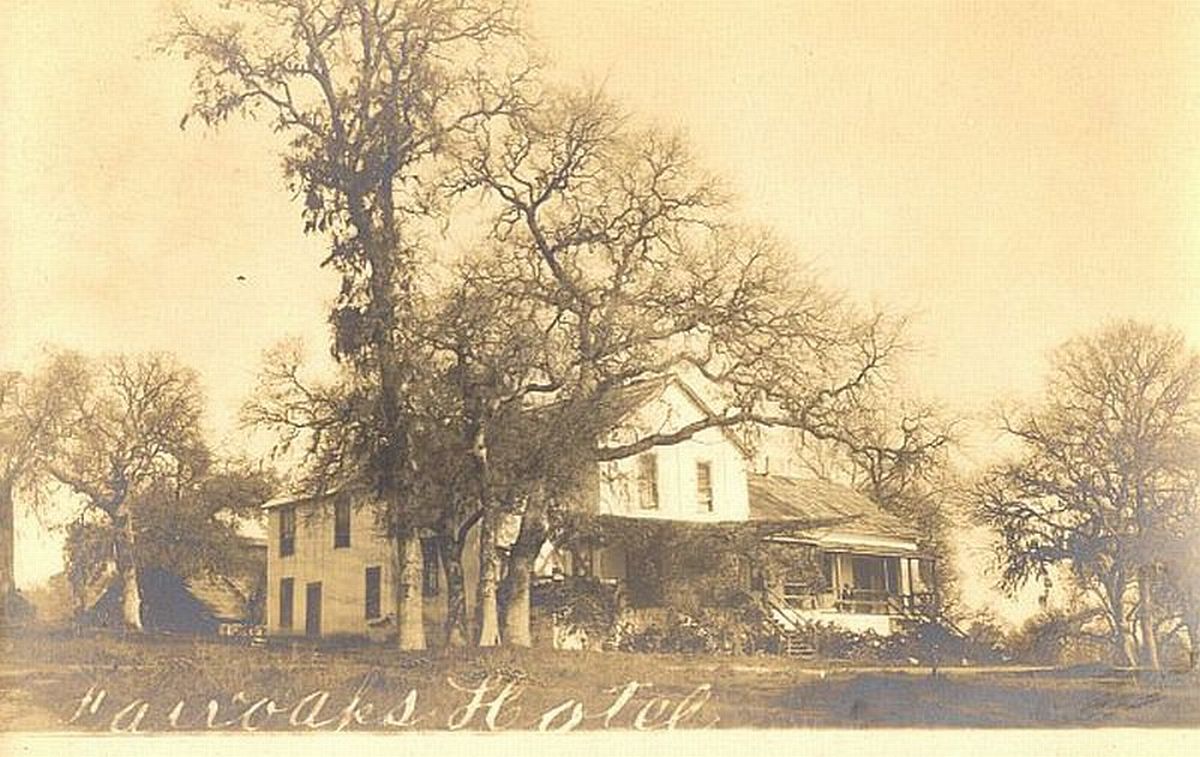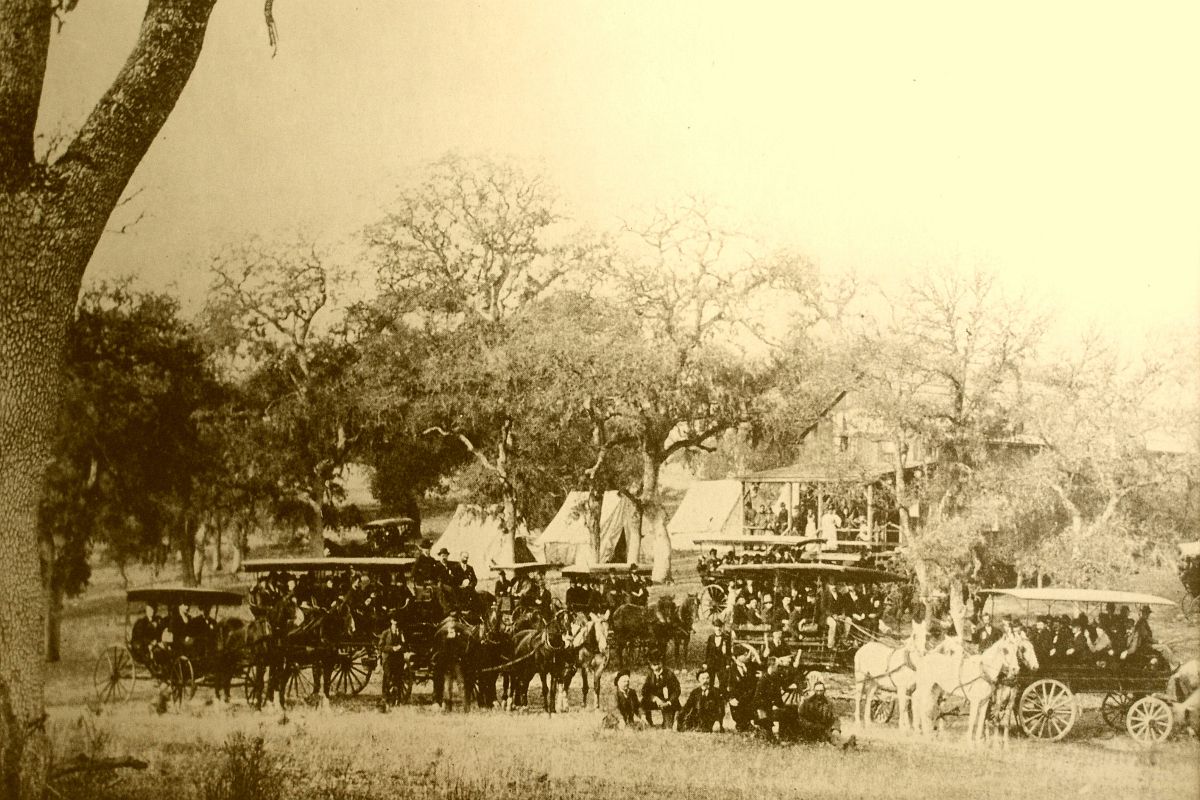 Fair Oaks Historical Society

Virtual Walking Tour
The Fair Oaks Hotel

8049 Capitola Ave.
At the corner of Main Street and Capitola Avenue, on the northeast corner was the Fair Oaks Hotel, set up quickly in November 1895 to provide shelter for the potential buyers who came from back east to buy property in the new colony. The buyers came on the railroad to Sacramento, were wined and dined by the local Sacramentans, sent on the railroad to Folsom where they boarded "Tally-Ho" wagons to Fair Oaks. The hotel fell into disrepair in the late 1910's and was purchased by the Broadley family who used the lumber to build their family home. It still stands and is the headquarters of Broadley Plumbing.
Across the street on the northwest corner of Capitola and Main was Levi Plumbing. They occupied the first floor and the Grange Hall was on the second floor which was used as the school, church, and meeting hall from 1896 to 1900.
Proceed west on Capitola Avenue and stop at the top of the hill about a block away.