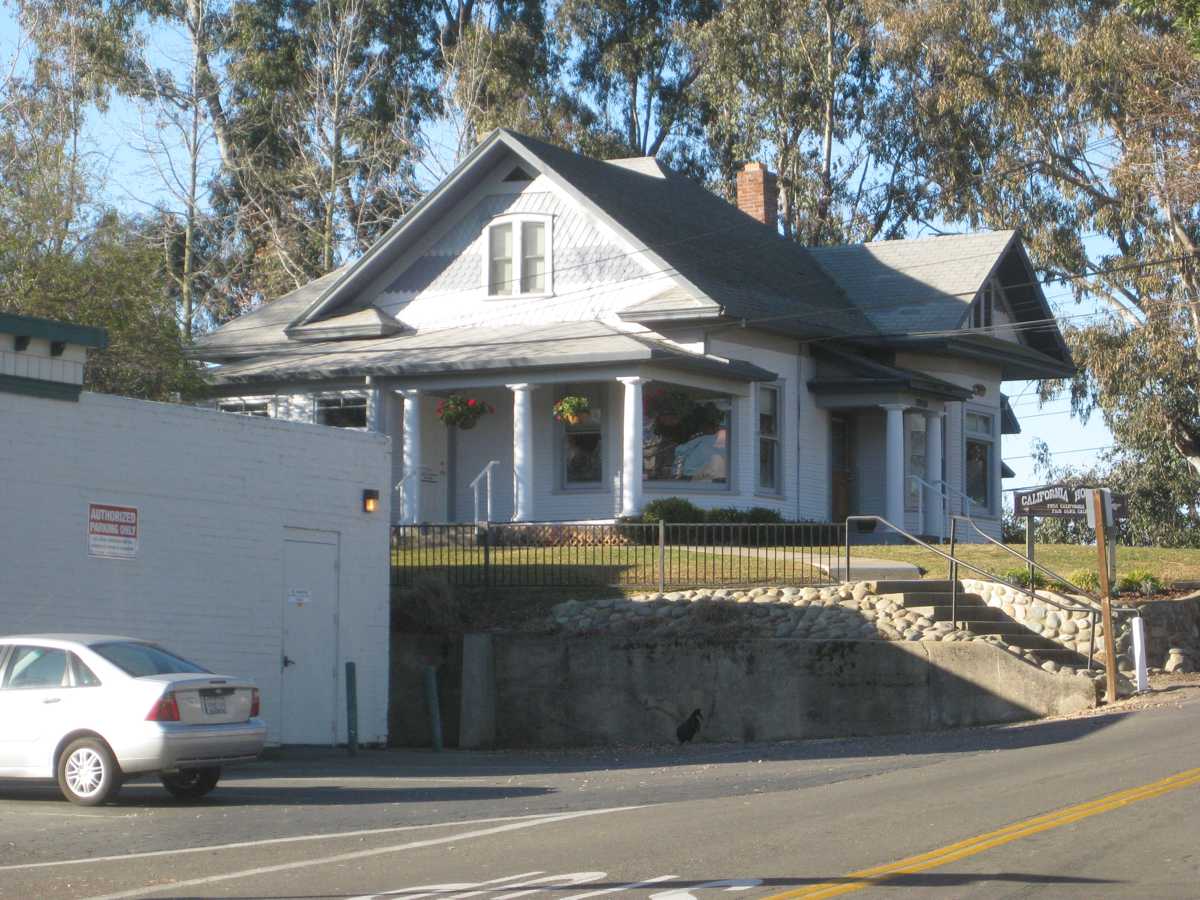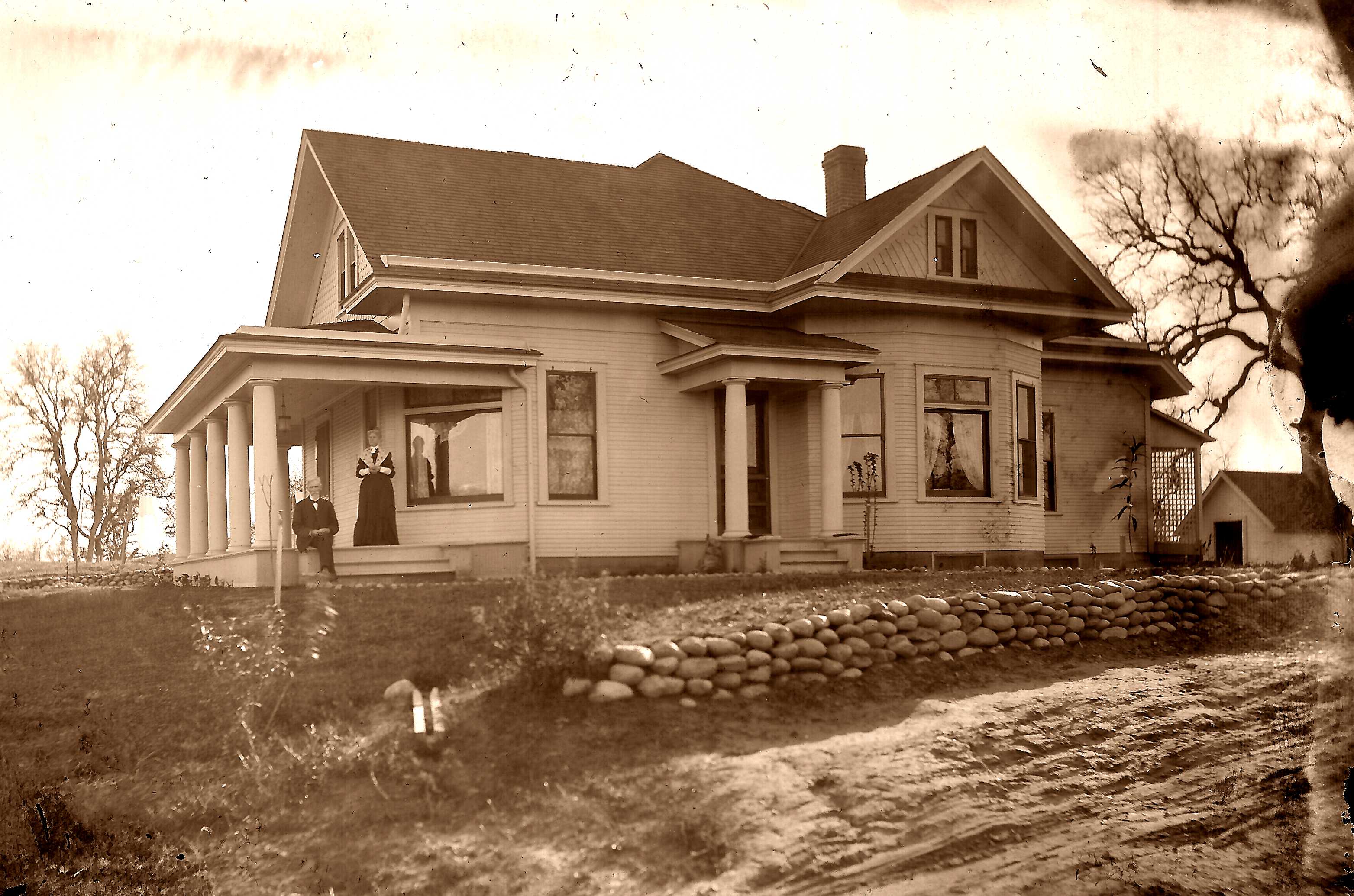 &nbsp

Fair Oaks Historical Society
Virtual Walking Tour
Stop 2 - Johnston House
Across Fair Oaks Blvd. on a little knoll, is the Johnston house, built by James Johnston's daughter to house her ailing father. He, like many midwest residents, suffered from respiratory ailments and came to Fair Oaks in 1906, age 70, to recover his health. It must have worked - he lived to 93 years old.
The building has housed a number of businesses; a newspaper office, a gift store, an attorney's office, and is now the home of Doug Crumley's financial services.
The house was built by Rebecca Johnston Murphy, wife of a noted temperence evangelical preacher of the late 1800's. She also built the Murphy Building, which we'll visit next.