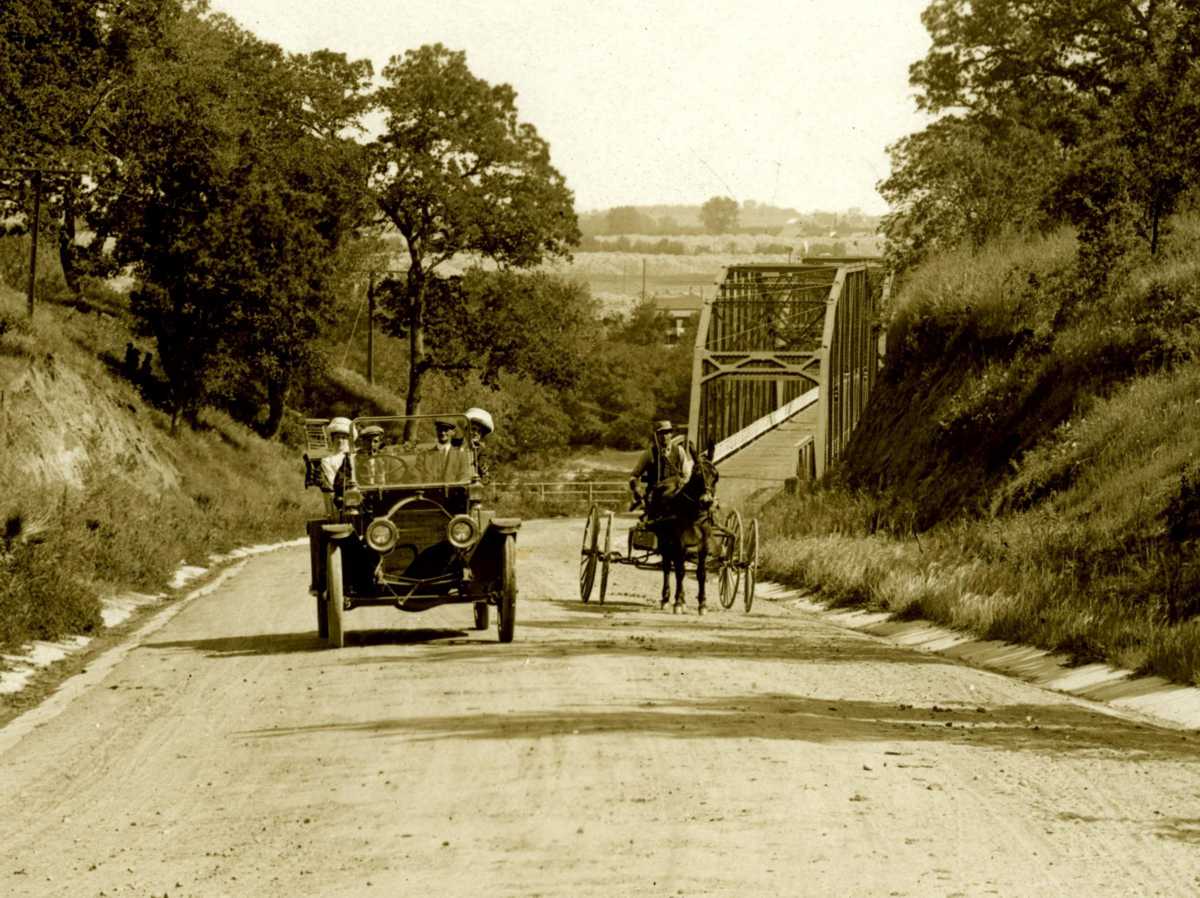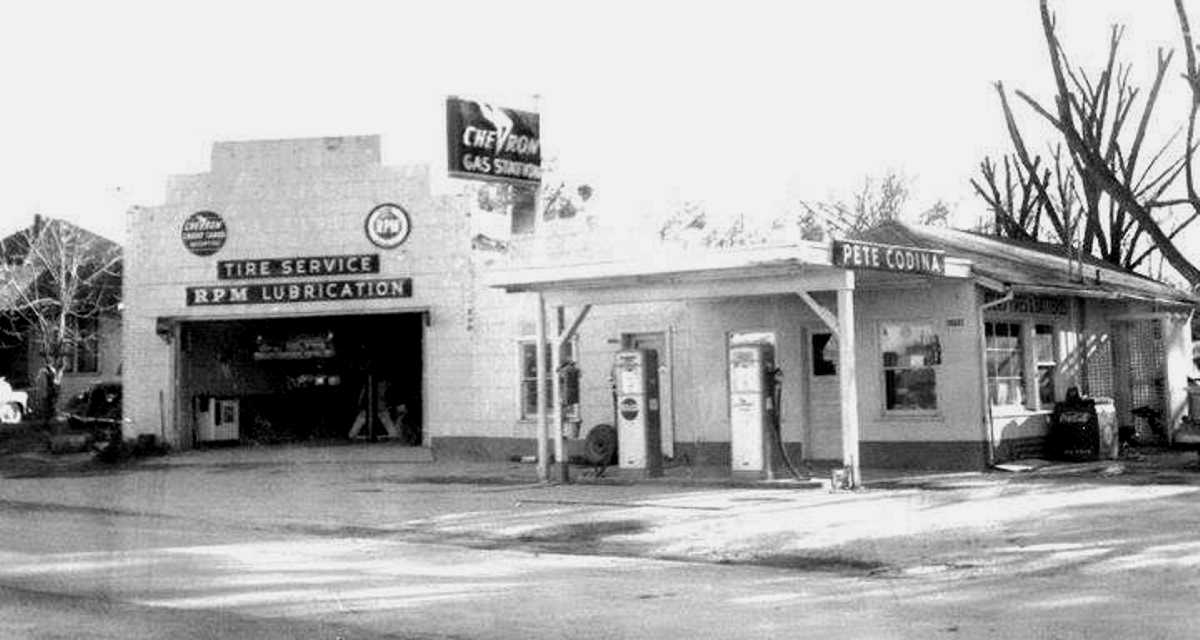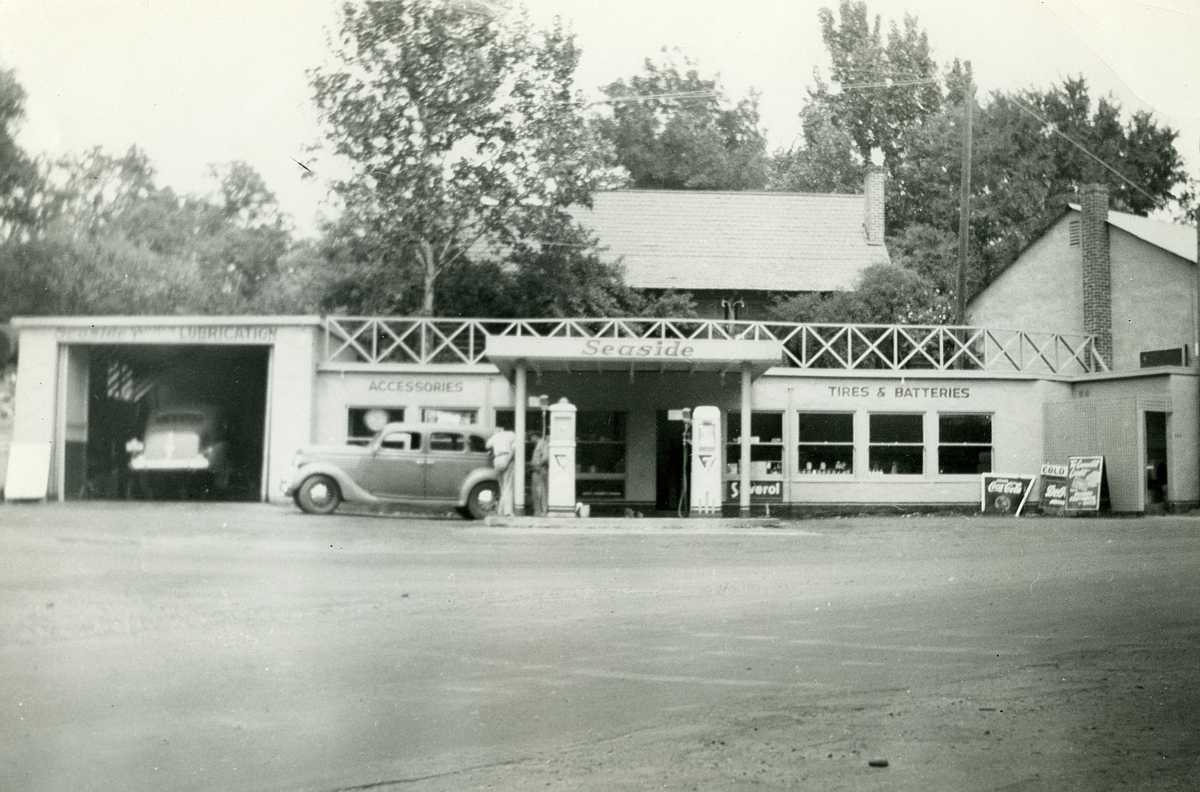 &nbsp

Fair Oaks Historical Society
Virtual Walking Tour
Stop 4 - Feed & Fuel
Staying at your spot just behind the yellow pedestrian pad, turn a little so you're looking down Bridge Street towards the old bridge. Remember, Bridge Street was the only way to get to the village from the south side of the river. So, it was only natural that after coming up from Sacramento, it would be time to feed the car or horse.
Within sight of where you're standing there were four gas stations. Immediately across the street was Pete Codina's Chevron station, now the Regent Street Salon (the gas pump overhang still stands). Across the street on the left was the Seaside Station and up the street just a little was Wood's Motors and Sim Green's Garage.
A short ways down Bridge Street on the left next to the Seaside Station was Pop Wilson's Feed & Fuel, so you could gas up your horse as well.
Head up Fair Oaks Blvd on the west walkway until you get to O's Cafe.