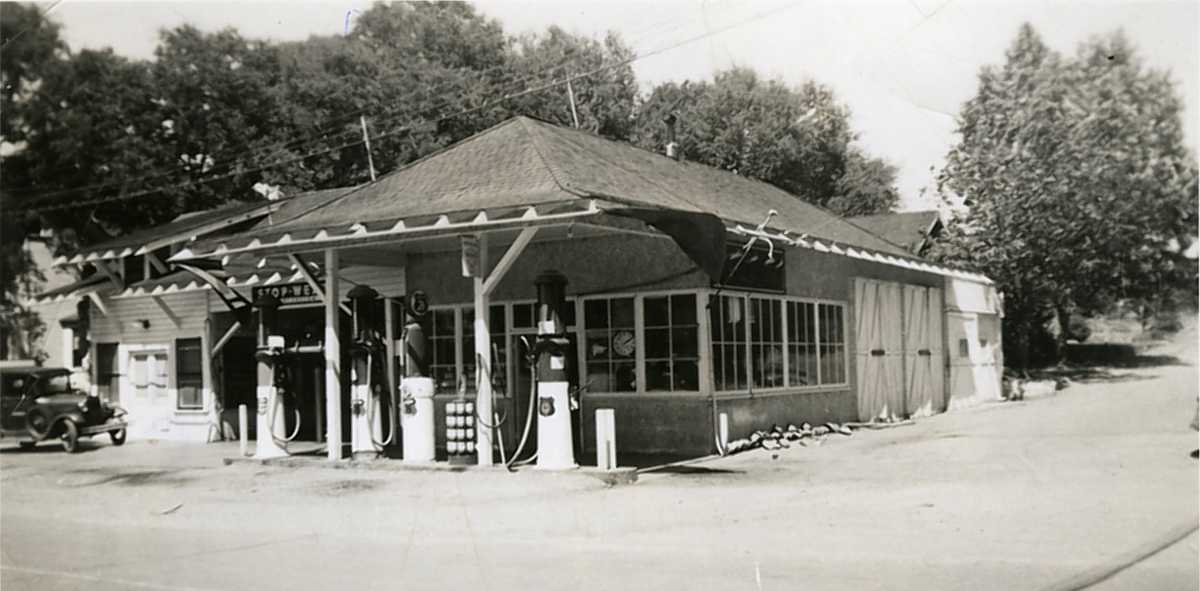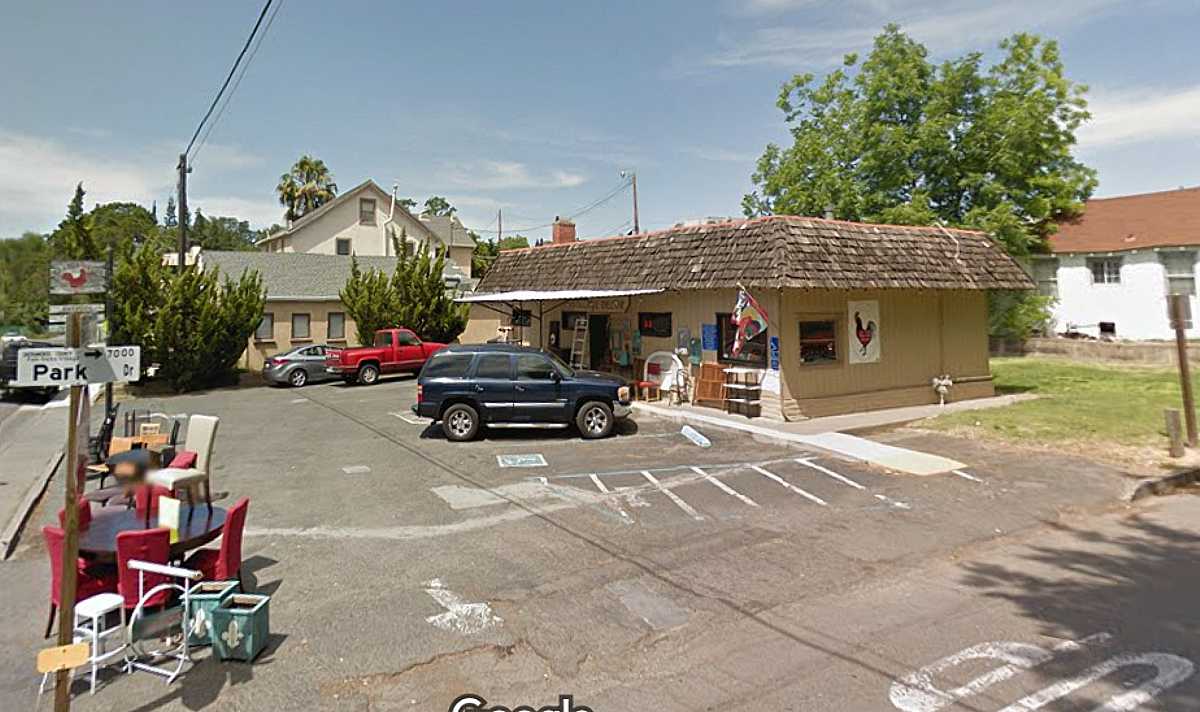 Fair Oaks Historical Society

Virtual Walking Tour
Bill Andrew's Service Station

10224 F.O. Blvd.
In 1924, Bill Andrews opened the Plaza Service Station at the north east corner of Park Drive and Fair Oaks Blvd. Mr. Andrews worked at the station for about 14 years, through 1938. The large double doors in the rear of the station housed the Fair Oaks volunteer fire department trucks. At the height of the Great Depression, Mr. Andrews lamented that his station made a profit of only $90 for the whole of 1933. Despite his financial situation, he cooked stew and bread at the service station, and after other restaurants in town were forced to close, he continued to serve food to people passing through Fair Oaks for free.
The station either burned or was torn down in the 1950's and the new small building was constructed. Through about 1961, this site had become Billís Lawnmower Service and Saw Shop. After that it was the office of a succession of attorneys until sometime after 1993. The Fair Oaks Chamber of Commerce moved in sometime after that and stayed there until several years ago when it became an antique and collectables store.
Continue north on Fair Oaks Blvd. until you get to the Town House Building.